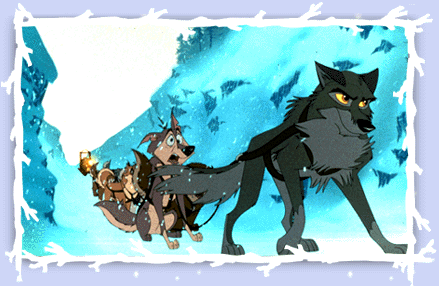 Balto is the unforgettable story of a town that needed a miracle, a family who needed a hero and an extraordinary dog who was their only hope.

Set against the breathtaking landscape of the Alaskan territory, the film follows the heroic journey of Balto, half-husky/half-wolf and the town outcast, who courageously battles the forces of nature and his own self-doubts in a race to save the children of Nome.

Based on the Great Race of Mercy to Nome in 1925 (an event that eventually evolved into the world-famous Iditarod cross-country dog sled race of today), Balto combines spectacular action and adventure with heart-felt emotion. It's 1925, a serious diphtheria epidemic is spreading fast among the children, but a terrible blizzard has paralyzed the primitive air, sea and rail routes. Dog teams are Nome's only hope to retrieve much-needed medicine to avert disaster.

Balto stars the vocal talents of Kevin Bacon, Bridget Fonda, Phil Collins, Bob Hoskins, Jim Cummings and Juliette Brewer. The film also features a special appearance by Miriam Margolyes.

The Amblimation production was directed by Simon Wells and produced by Steve Hickner. Serving as executive producers of Balto are Steven Spielberg, Kathleen Kennedy and Bonne Radford. The screenplay is by Cliff Ruby & Elana Lesser, and David Steven Cohen & Roger S. H. Schulman. Academy Award-nominated composer James Horner provided the musical score and co-wrote (with Barry Mann and Cynthia Weil) the theme song, "Reach For the Light," performed by Steve Winwood.