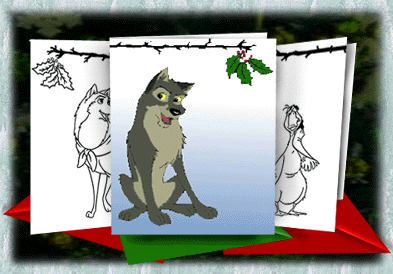 Create your own Balto Holiday cards as pictured above. Each card can have two characters from Balto.
Select one from the right column to appear on the front side of the card and one from the left column to appear on the back side of the card by clicking the buttons below. Next click the submit button.
Then select Print from the File menu of your browser. To allow for a larger image size, you may want to change the page orientation to the landscape/horizontal mode. This option can be found on most computers within the File Menu under Page Setup or Print.
You can then color, clip along the dotted line, and fold, using the space inside the card for your holiday message.